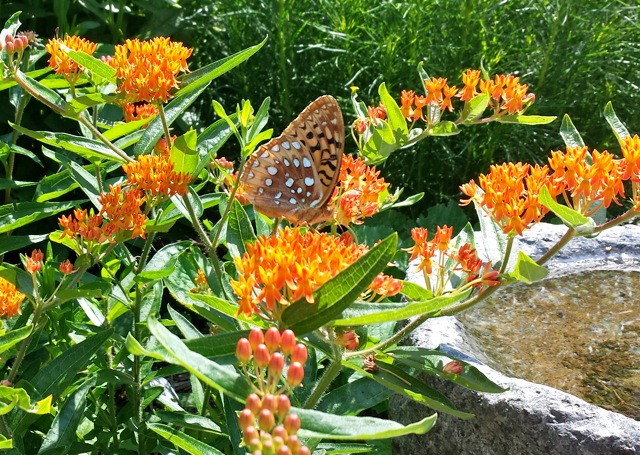 Useful Links
NABA-North American Butterfly Association
Connecticut Butterfly Association
ASLA-American Society of Landscape Architects
ASLA poster of award winning garden projects
The National Resources Conservation Service Connecticut Put Butterfly gardens in the search box.
The useful blog of the UConn Home and Garden Education Center This is where Pamm Cooper blogs and displays her butterfly photographs.
Friends of the Goodwin a seasonal source for native plants
Pollinator Partnership Information on pollinators, plus information on pollinator friendly plants
Million Pollinator Garden Map Our garden is included, just type in Fletcher Memorial Library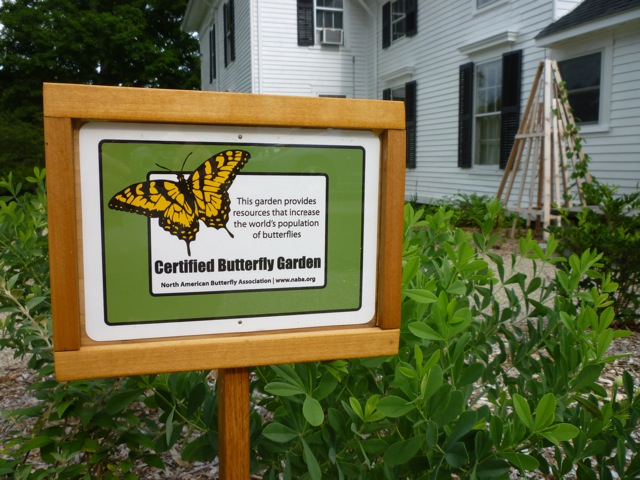 The Fletcher Memorial Library butterfly garden had its grand opening in June of 2013. It is the first North American Butterfly Association (NABA) certified butterfly garden in Eastern CT. It was also honored in 2014 by the American Society of Landscape Architects (ASLA) in the education/demonstration category.
The garden was created as part of a larger renovation which included a rear parking lot, handicap access for the library, and a book sorting room addition for the library. The garden features plants that are attractive to a variety of butterflies in all stages of life, as well as many other pollinators. The heart of the new garden incorporated an existing garden, the Eunice Fuller Memorial Garden. This garden features paths and benches for quiet relaxation and butterfly watching.
The garden was largely funded by donations, and was executed by volunteers with support from town selectmen and the town road crew.
It is the hope of the library that the garden will be a source of delight for children of all ages.
If you would like more information about this garden, feel free to contact us.